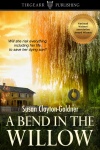 A Bend in the Willow
Susan Clayton-Goldner
In 1965, Robin Lee Carter sets a fire that kills her rapist, then disappears, reinventing herself as Catherine Henry. In 1985, when her 5-year-old son, Michael, is diagnosed with a chemotherapy-resistant leukemia, she must return to Willowood and seek out the now 19-year-old son she gave up for adoption. Is she willing to risk everything, including her life, to save her dying son?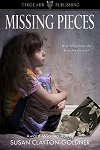 Missing Pieces
Susan Clayton-Goldner
Lillianna Ferguson has spent the last twenty years pretending her father is dead. Her brother, Greg, begs her to come home to care for their father, Calvin Miller, a disabled WWII veteran. When did he ever take care of her? But the surgeon at won't repair the aneurysm without first amputating their father's infected leg. Will she leave her safe life and re-enter the minefield of her childhood?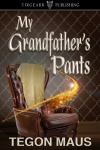 My Grandfather's Pants
Tegon Maus
Jack Laskin's ordinary life is about to change when his mother insists he try on his grandfather's old pants. Just when things start looking up, including his love life, his mother and her meddling friends get involved. When a woman from Jack's grandfather's past shows up and insists Jack has something she wants, he's left confused and wondering if things will ever be ordinary again.